Name: And God said: Let there be light
Target group: All students from "Tudor Vianu" National High School of Computer Science
Venue: "Tudor Vianu" National High School of Computer Science Bucharest and Herastrau Park
Attendance:7th, 9th, 10th, 11th grade students of the "Tudor Vianu" National High-School of Computer Science (about 100 people)
Committee: Sorina Lupu, Iulia Stefan

Coordinating Teacher: Moraru Silvia, Cherciu Rodica, Ioana Stoica
Date: October 7, 2008
Description: Students from "Tudor Vianu" National High-School of Computer Science had a workshop titled "Consequences of Light pollution."
The workshop activities:
Debate
Competition
Astronomical observations regarding light pollution in Bucharest
Debate
The debate themes were:
We must reduce light pollution, but this doesn't mean we have to live in the dark.
"Light Pollution" - the cancer of astronomy.
The difference between light pollution and chemical pollution in astronomy.
The effects of light pollution on animals and on plants.
Light pollution is unhealthy for humans.
Light pollution, the cause of car accidents
The over-illumination.
How much does a country spend on bad illumination?
Design for good and bad artificial light sources.
Sources:
Competition
After the debate, we had a competition with two teams, where both had to explain bad illumination using their own ideas and photos in a Power Point presentation.
Teams:

Members of team "Oberon":

Victor Pantazi
Andrei Ioan Pop
Vlad Togui
Vladimir Diaconescu

Members of team "Ganymede":

Silviana-Maria Ciurea – Ilcus
Ana – Teodora Mihai
Andreea Nicut
Haldan Catalin
The two teams got two presentations:
HERE Light Pollution in view of team "Ganymede"
HERE Light Pollution in view of team "Oberon".
Prizes

Both teams won prizes.
Team "Oberon" received a book named "Special Educational Needs in Europe - Insights & Innovation" and one of our mascots (an insect because insects are also killed by light pollution).
Team "Ganymede" also won a book named "Life-span development" and another mascot (a turtle because light pollution is at the heart of the decline of sea turtles. It impacts upon their nesting habits and the ability of young hatchlings to survive). Also we offered books to students who asked the most interesting questions.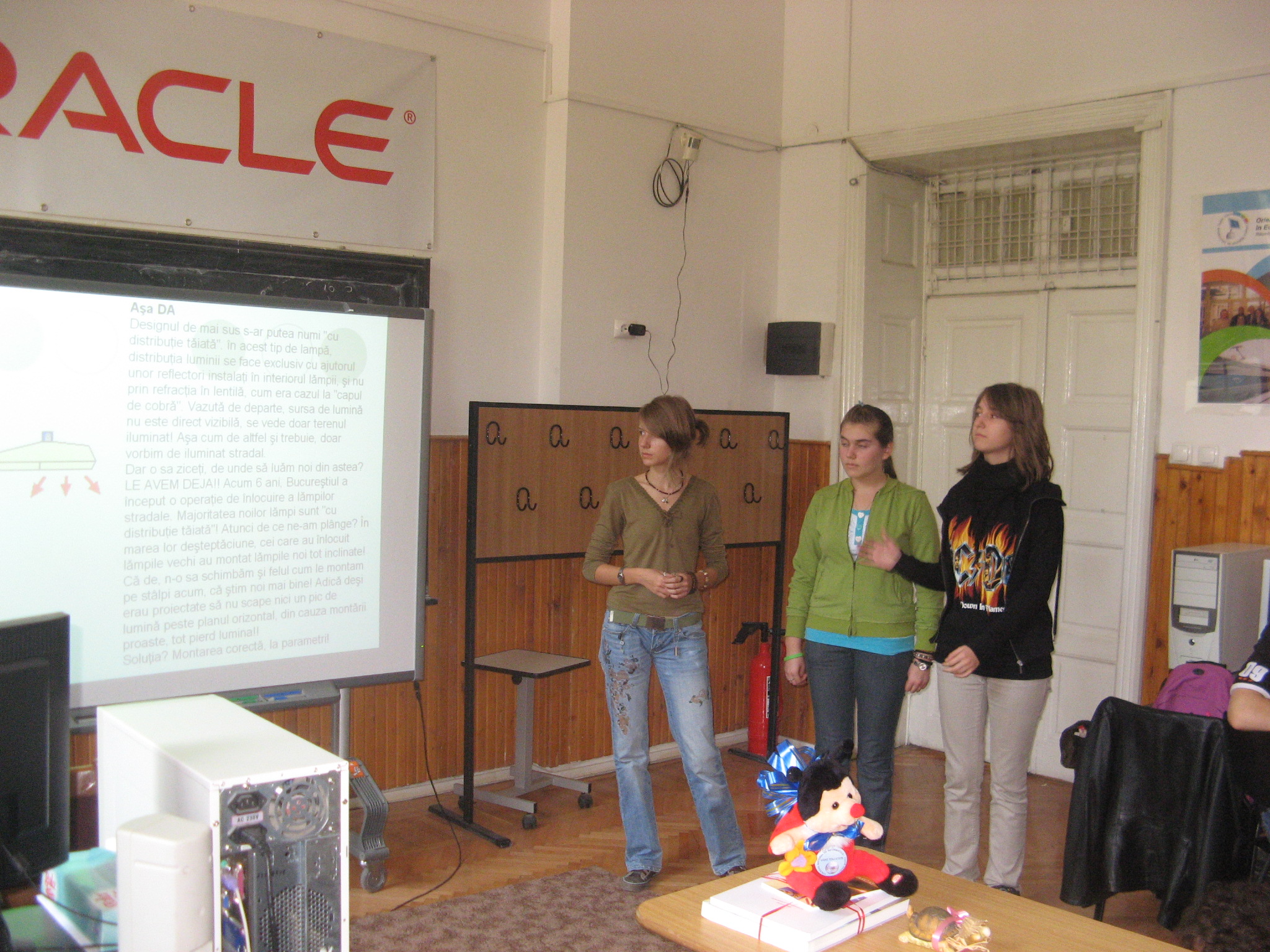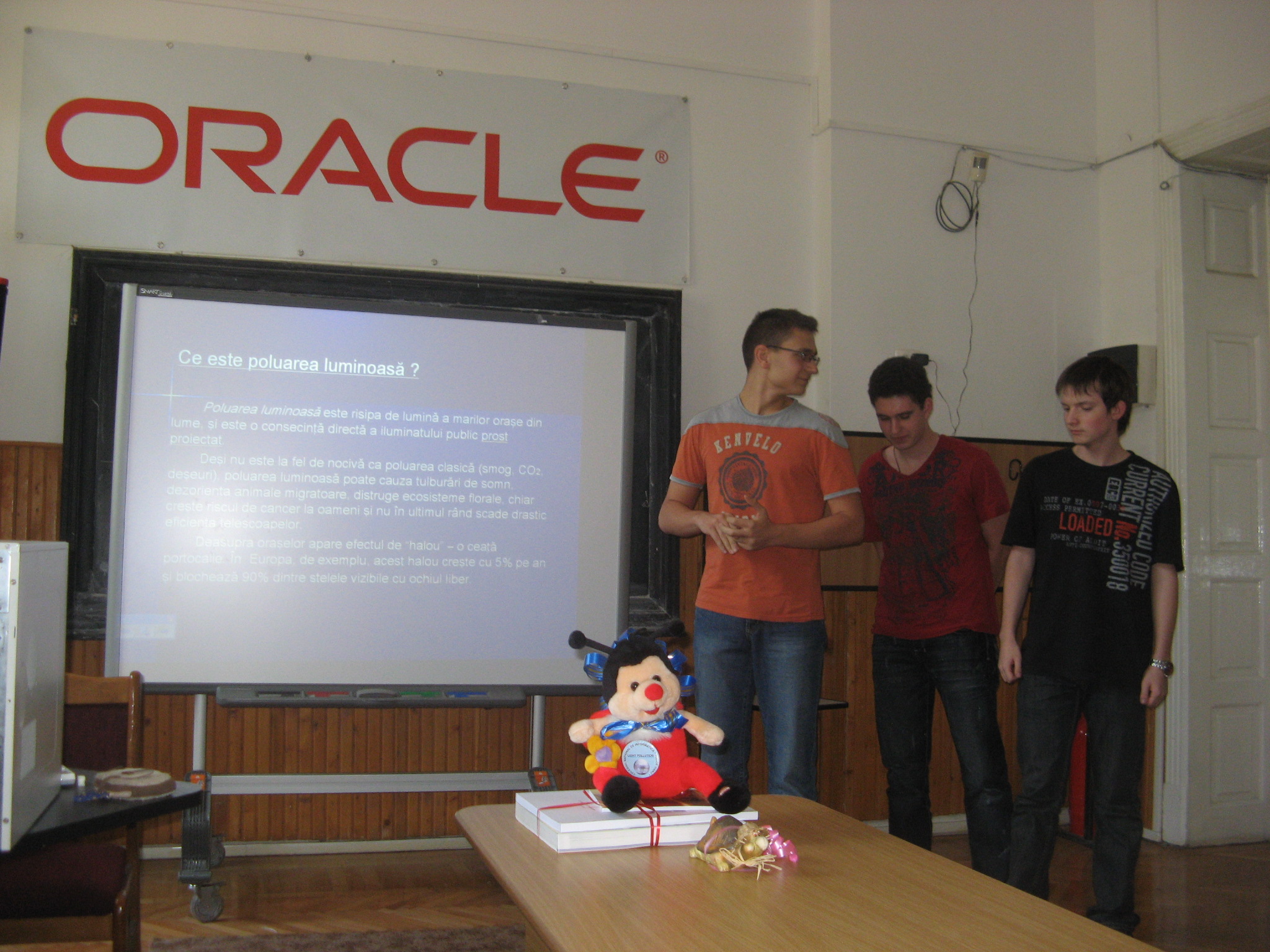 Astronomical observations regarding light pollution in Bucharest

In the evening we went in the Herastrau Park and make the observations about light pollution in Bucharest. We observed The Summer Triangle and The Cygnus constellations, and we assumed a 3 magnitude.


For more photos view gallery