Painting through the Universe!

Stars vs. Students

Lights, Camera… Universe!

Astronomy vs. Astrology

Closer view

Learning by teaching

LCROSS

Dribbling on Mars

Physics gone wild

Houston, we have a take off!

Mini-Moonbuggy Race
Closer view
Venue: Herastrau Park
Contacts: Cosmin Ion (cosmin_ion2008@yahoo.com)

Description:
Ever wondered how the moon looks like on a closer view? Now you have the opportunity to find out. Join us as we're going in Herastrau Park armed with several telescopes, plenty of flyers with cool astronomy data and a strong desire to observe the moon, Jupiter and Saturn in their finest detail trough the lens. Take part in this open astronomy class and help us travel on the trails of NASA LCROSS and Cassini missions; we'll also measure the magnitude of the night sky and try to localize several constellations.
You'll be joined by a lot of students and other members of the local community.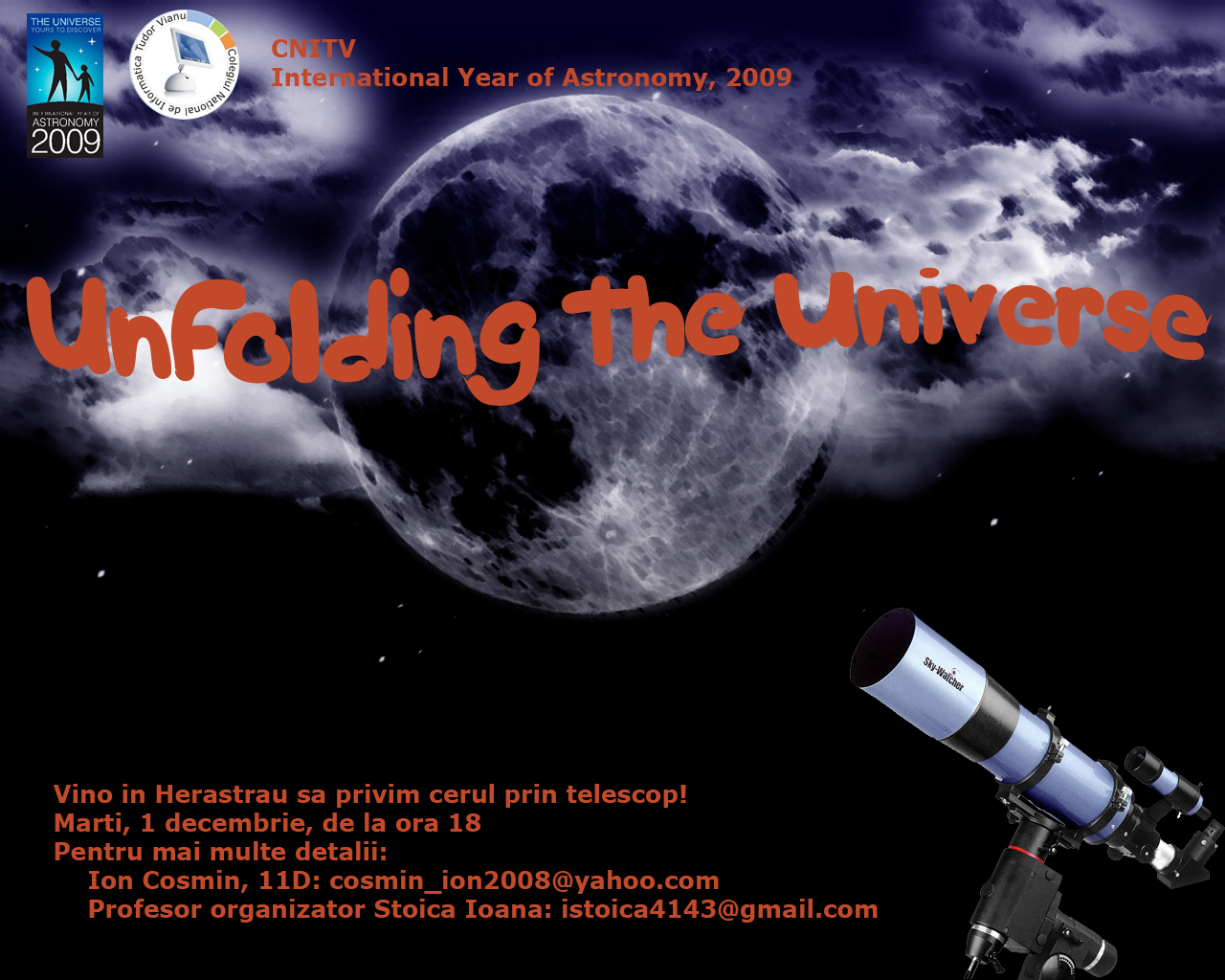 PHOTOS FROM THE EVENT!